Here are some examples of some of the illustration commissions I have undertaken in the last few years.
Please do get in touch via my contact page if you have questions or a commission request for my attention.
Blickling Lodge Map
I was commissioned by the owners of Blickling Lodge to create a map of their beautiful 17 acre garden. It was a huge but thoroughly enjoyable project. After weeks of visits, photographs, drafts and much assistance from the head gardener there, I put the final piece together in watercolour. The map not only shows all the many charming points of interest in the garden but also every single tree to be found in the grounds !
The original watercolour large scale map was then digitally captured and reduced to an A4 size three fold leaflet, which is available at the gardens when they open as part of the annual National Open Garden scheme.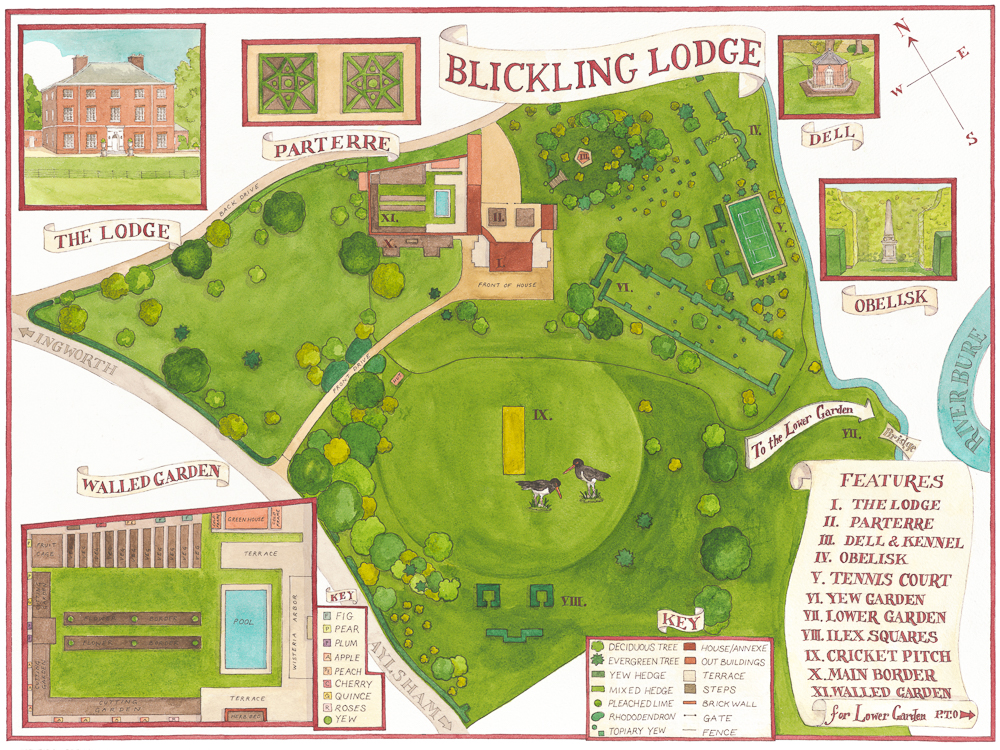 Below is the cover and reverse of the map showing the glorious lower gardens and the house itself.